Ay. Thomas Louies
Founder & CEO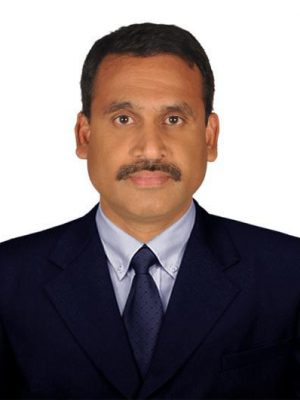 Paper presented at The National Conference on Creativity, Christ College, Bangalore
Paper presented at The International Conference on Naturopathy, Hotel Sarovaram, Cochin, Kerala
( Ex-Chief Minister of Kerala, Sri. Oommen Chandy presided over the function and Mrs. Maneka     Gandhi was the Chief Guest)
B.Tech (Mechanical Engineering) & MBA (Marketing & Finance)
 Visiting Faculty – IIM, Bangalore
Experienced Life Coach
 Has trained over 10,000 corporate people till date in various soft skills modules.
 Has 10 years of rich experience in HR & Training, related to human resources strategy, employee communications, employee training, executive/employee coaching, employee benefits, financial management, compensation and policy/procedure development.
Knowledge of the science of Numerology, Vaastu, Foot Reflexology, Graphology, Palmistry, Dowsing     & Hypnosis.
Second Degree in Reiki & Degree in Pranic Healing.
Sujok Therapist (5 th Level)
A regular practitioner of Transcendental Meditation and Siddhi Meditation.
 Initiated into Kriya Yoga by his Guru, Paramahamsa Prajnanananda who is of the lineage of Babaji &     Paramahamsa Yogananda.
He regularly appears in both print and electronic med
Morpho Thinkers works to tap the infinite energy of the human mind. We provide a unique technique for success by helping understand our minds better and thus gain greater control over it.
At Morpho Thinkers we enable people to establish a conscious connection with the higher intelligence and then choose their own belief systems to interpret what is received through that channel. The company has enabled many organizations and individuals, establish a conscious connection with the higher intelligence and use that energy to think beyond personal limitations, de-stress and live an empowered existence.
Simple to understand and easy to use Morpho Techniques help achieve set goals by invoking appropriate thought processes and channeling the mind's vast energy to fulfill our desires. Encompassing the trinity of mind, body, and soul, Morpho Thinkers has developed a methodology that uses a blend of simplified mental and spiritual techniques. The delivery of this methodology is experiential and flexible to allow customization to the needs of the individual who receives it. Minor inputs from Yoga have also been added to further increase the effectiveness of the training and for the receiver to see visible results in the immediate future
contact details
No43,Horamavu Agrah Main Road, Babusapalya, Bangalore
feedback form
If you'd like a free consultation, please start by completing the form:
Consistently brilliant; Morpho Thinkers has consistently outperformed in all programmes that were conducted by them for our organization. We would definitely recommend their soft skills training programs to all organizations that plan to "outperform".
Sruthi Raechal
Training Team - HR , Logica Pvt Ltd